Feeling a bit like a refurbishment / refreshment / renewal session myself after three greatly enjoyable days refurbishing, refreshing and renewing the condition of a bookcase-cum-display cabinet. The residential care home across the road had a sort of yard sale on Sunday and £5 seemed a small price to pay for a piece of 1930s furniture that looked quite grimly knocked about a bit and heavily varnished but oozing potential. I was unaware whilst de-dooring,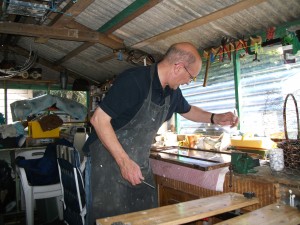 Nitromorsing, scraping, cleaning, sanding, re-assembling, polishing and filling with books how tiring it was and so I  just kept going and here it is in its new life.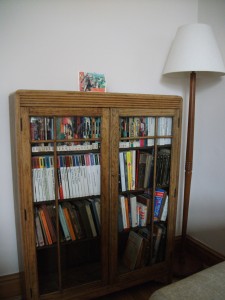 I may have mentioned before or elsewhere, I like a project.