I stayed here for a few nights back in the 1990s when the sign looked like this: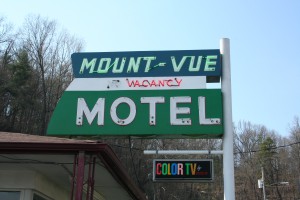 Some year later I joined a good humoured online piss-take about the place and its specially featured COLOR TV. Someone thought they might even have phones too! I think I can see Bobba Fet coming down through the trees on the left; someone else could see it too.
Today I reminisced and had another look at motels in Asheville. Note the original COLOR TV sign has been retained. But of course. Such magnificent artifacts can be overshadowed in size and glare but never surpassed in the annals of good taste: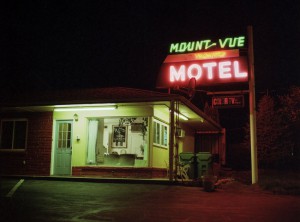 Looks like a set for a remake of The Postman Always Rings Twice, though you couldn't beat Bob Rafelson's 1981  version  with Jessica Lange and Jack Nicholson.